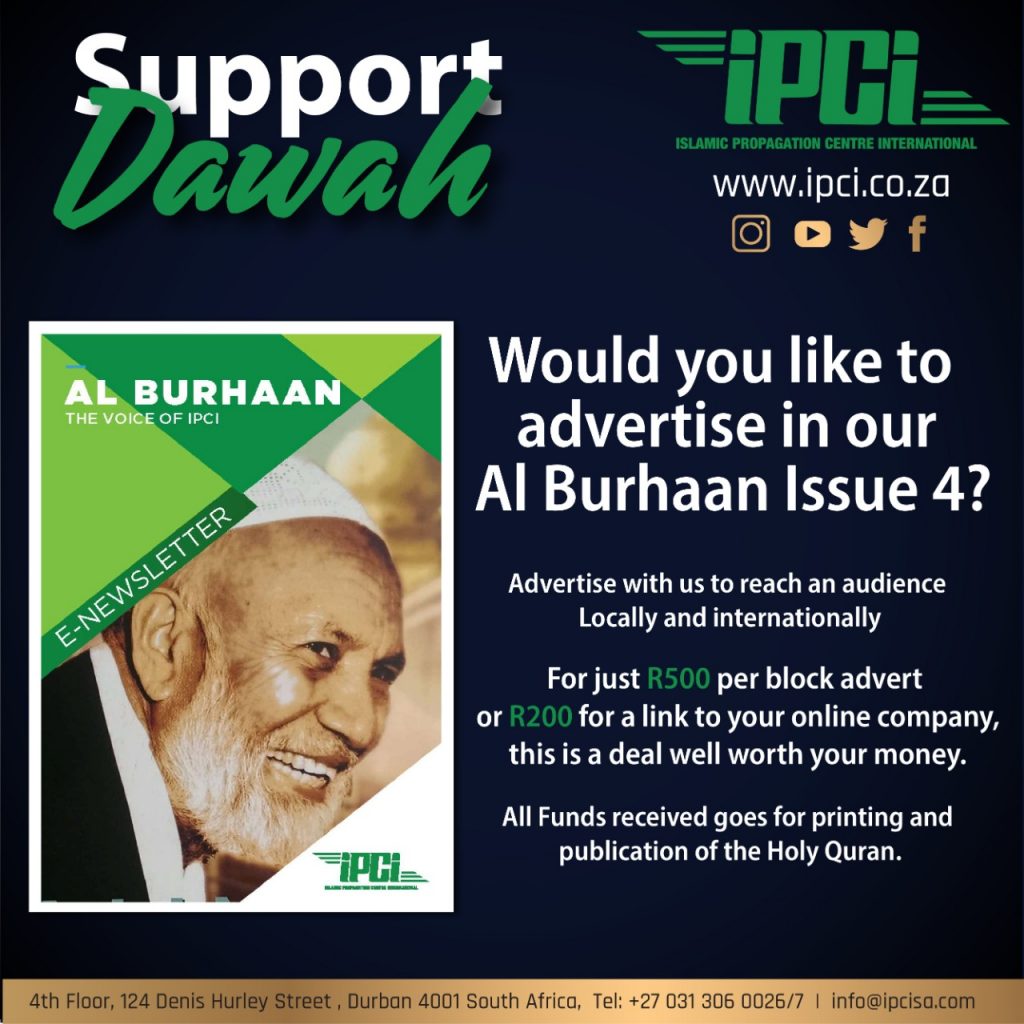 As-salaam Alaikum Wahrahmatullahi Wabarkatu
We pray that IPCI's the 3rd edition Al-Burhaan (voice of the Islamic Propagation Centre International) reaches you,your family and friends in the best of health and high Islamic spirits.
The issues covered in this edition will outline the global events that are affecting the Ummah worldwide and the IPCI's vision to enlighten and strengthen the Ummah by means of its various projects and material. One of our key campaigns is make the Quran (the Future World Constitution-easily accessible to one and all.
Insha Allah!How does one get involved? Kindly peruse through our appeal page and become a partner with us. Insha Allah!With best wishes and salaams,